Cloudberry is an interactive analytics and visualization demo for large amounts of spatial-temporal data. The application has been collecting tweets since November 17, 2015, at the rate of approximately 30 tweets per second.
Currently, results for keywords at the state and county levels can be viewed for the United States. Click here to view a demo of the application.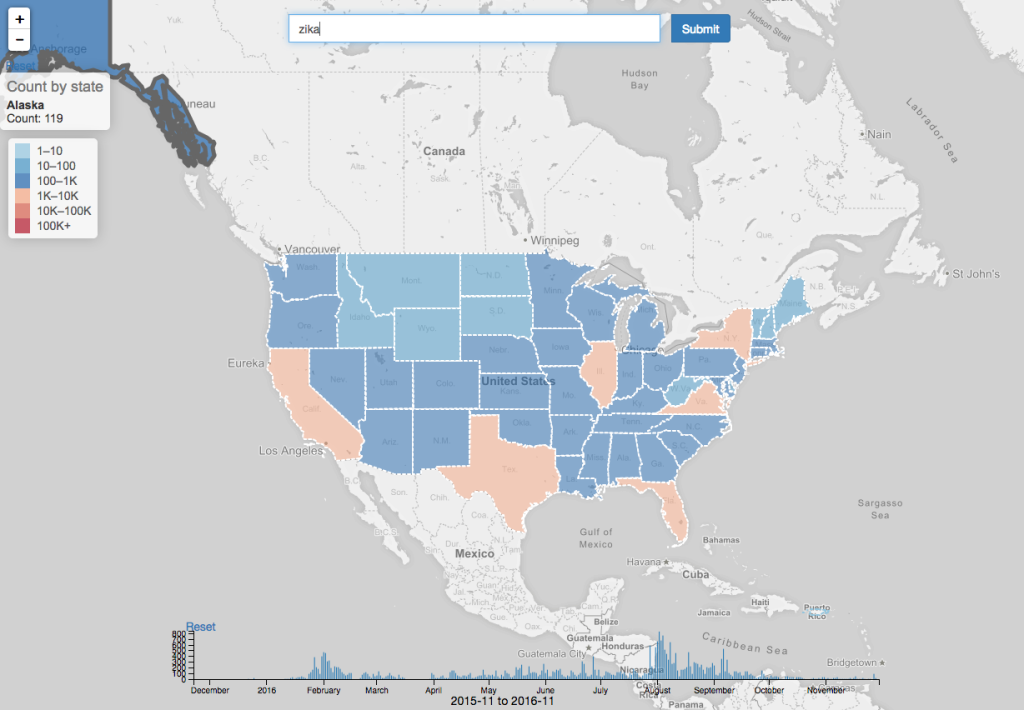 For more information, please contact us at info@predictiontechnology.ucla.edu.